New!
TroGlass Metallics
TroGlass Metallics is a cast acrylic with both sides of the material hold a glossy metallic-looking finish. TroGlass Metallics feature all advantages of cast acrylic, especially in terms of impact resistance, light diffusion and handling capabilities.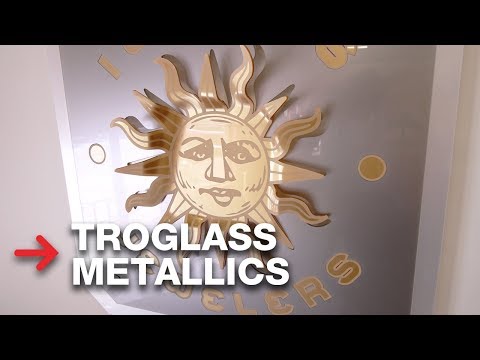 Applications:
Illumination and lighting
Visual communication – Signage, Display, POP
Shop fitting
Interior design and furnishing
Sheet size in mm:
Full Sheet
47.86" x 23.86"
Half Sheet
23.86" x 23.86"
Quarter Sheet
23.86" x 11.80"
Material Features:
Material: Cast acrylic
Translucency: non-transparent
Cutting method: laser, saw
Finish: gloss
Tips:
Perfect light transmission with up to 92% in clear version - better than that of glass
Impact resistance 8 to 10 times higher than glass
Elegant polished finish when laser cut
High resistance to external agents and UV rays
UV-stable and weatherproof
Easy to work with (laser cut/engrave, bend, glue, thermoforming, milling)