TroLase Lights Premium
TroLase Lights Premium is a thin, two-layer, flexible engraving material featuring a micro surfaced coating on an acrylic core. It comes with an adhesive backing and is UV stable, making it suitable for a wide range of applications where efficiency in processing and quality of results are high priority. TroLase Lights Premium also allows for special editing options, such as kiss-cutting, to simplify the work process.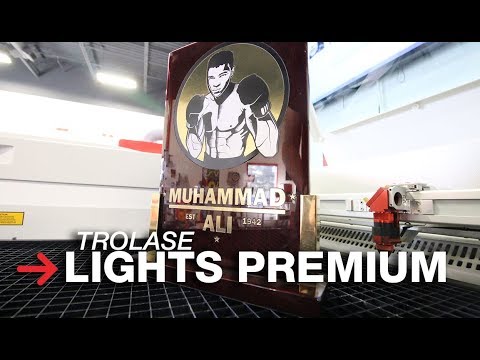 Applications:
Industrial labeling
Trophy labeling
Functional signage indoor and outdoor
Name badges
Custom Stickers
Sheet size in mm:
Full Sheet
12" x 24"
Material Features:
Material: Micro-surfaced 2 ply plastic, with adhesive
Thickness: 0.008"
Cutting method: laser, guillotine
Finish: matt, glossy, metallic
Filter TroLase Lights Premium selection: