TroLase Reverse
TroLase Reverse comprises of a transparent acrylic fascia with a coloured coating on the reverse side. By reverse engraving your image into the coloured layer you expose clear text/image which can either be infilled with your choice of acrylic paint or backlit for an effective contrast. As an additional feature the reverse has a third layer of black backing which significantly reduces the cleaning time and enhances the depth of colour.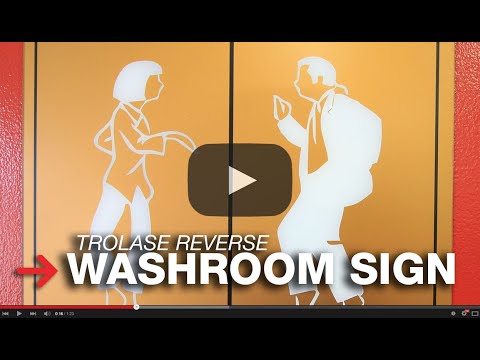 Applications:
Interior Signs
Exterior Signs
Badges
Safety Signs
Control Panels
Sheet size in mm:
Full Sheet
24.25" x 49"
Half Sheet
24" x 24"
Quarter Sheet
12" x 24"
Material Features:
Material: Micro-surfaced impact acrylic with back-coating
Engraving depth: 0,003"
Cutting method: laser, saw
Filter TroLase Reverse selection: